INFRASTRUCTURE SERVICES
Vendor Selection Made Easy
We can cut your evaluation and implementation time by more than 70% while ensuring that you get the right solution for your requirements.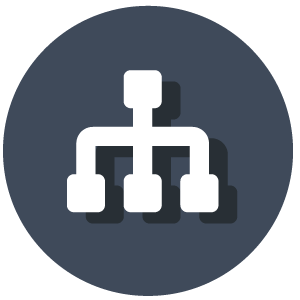 INFRASTRUCTURE SERVICES
Infrastructure pricing studies show that comparable products from different vendors can have up to a 70% difference in price. Let us help you ensure you get a fair price from a vendor that is going to meet your requirements. Our infrastructure services include:
Managed or custom hosting is dedicated server hosting with extended support and management. The vendor provides system level administration and support functions relieving IT departments of many critical but time consuming responsibilities.
This allows IT to focus on strategic initiatives instead of simple but time-consuming tasks that can be effectively outsourced.
It also allows companies to turn their infrastructure capital expense into an operating expense. It is not restricted to particular types of hardware or certain geographic locations, and it can be built to your exact requirements.
Cloud hosting is server and storage hosting that is quick to configure and implement, highly scalable and allows for both technical and financial flexibility.
Generally hardware and software options are significantly more limited than in a managed hosting environment but that is becoming less of an issue as these relatively new services mature.
It allows companies to turn their infrastructure capital expense into an operating expense. It also allows IT teams to implement new infrastructure much faster and at a known cost.
Colocation refers to the practice of housing your servers and devices in a professional datacenter in order to access economies of scale, advanced infrastructure, greater bandwidth, lower latency, specialist services and systems, and constant security surveillance.
It allows companies to move their infrastructure off site into a facility that is professionally managed to provide maximum uptime and reliability. It also allows them easy access to a significantly larger number of technology service providers than in company owned offices.
Disaster recovery focuses around the infrastructure, policies and procedures that enable the recovery of critical IT services following a natural or human-induced disaster. Not every business has a disaster recovery plan, but every business should. No matter whether you need near-instantaneous system recovery or just want to have a safe place to house cold data, Double Tap can help.